Billings Sr

High School




Class of 1966
Thanks to Ben Larsen, Class of '65,
for the recordings of the BSHS Band!
ANNOUNCEMENTS

CHECK YOUR DOUGH
It is time--time to secure your responsibilities on your retirement funds if they are in an IRA. It is wise to check details for distributions to prevent a penalty for waiting too long, not taking enough out, or having a double distribution in the same year which could take extra taxes. Not all IRA's apply to these rules, a check-up for details is wise when we reach the age of 70. Other retirement plans need attention, also. A QUALIFIED RETIREMENT FUND, MANY IRA'S, have to be tapped for REQUIRED MINIMUM DISTRIBUTIONS as we enter age 70-71.
WE ARE NOW ON FACEBOOK!
Thanks to Susan Leone Rausch, we now have a BSHS Class of 1966 Facebook page! Yay Susan!
Just search for Billings Senior High Class of 1966
Check it out --- invite other classmates, post pictures, share stories - just have fun with it. We will post our progress on our reunion on this page as well as on this website.
2nd Grade Class - Rimrock Elementary - 1956
Teacher ~ Miss Hertzler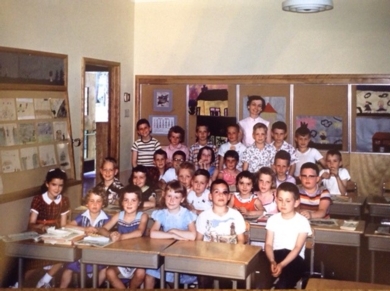 Thank you, Linda Green Rutherford