In Memory
Richard Feisthamel VIEW PROFILE
These pictures and the copy of Richard's obituary were provided by his wife, LeAnn Galt Feisthamel.
LeAnn expressed to me that she and Dick's children would like to thank all of his classmates who posted such kind words. In her words, "He has been gone almost 13 years, but not a day goes by that we do not think of him. So it was very moving for us to know he is rememberd fondly by his classmates as well".
The web address for the article that appeared in the Great Falls Tribune on Thanksgiving Day of last year is http://goo.gl/79u3a8, and it is entitled "Making Her Parents Proud".
Thank you, LeAnn, for providing this wonderful tribute to Richard!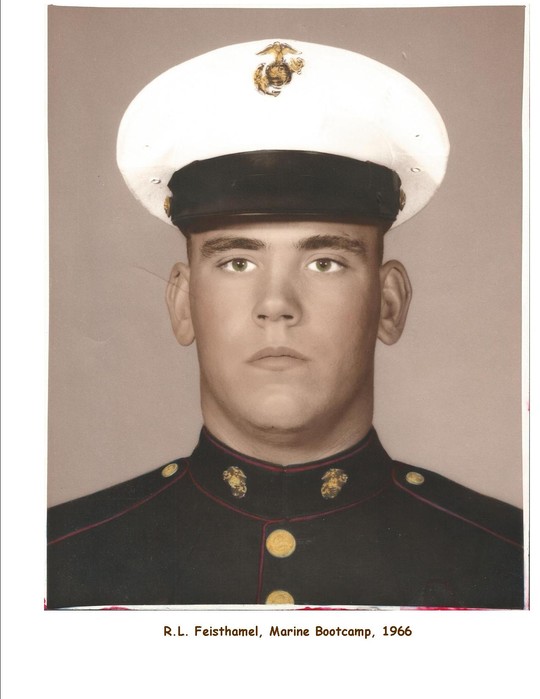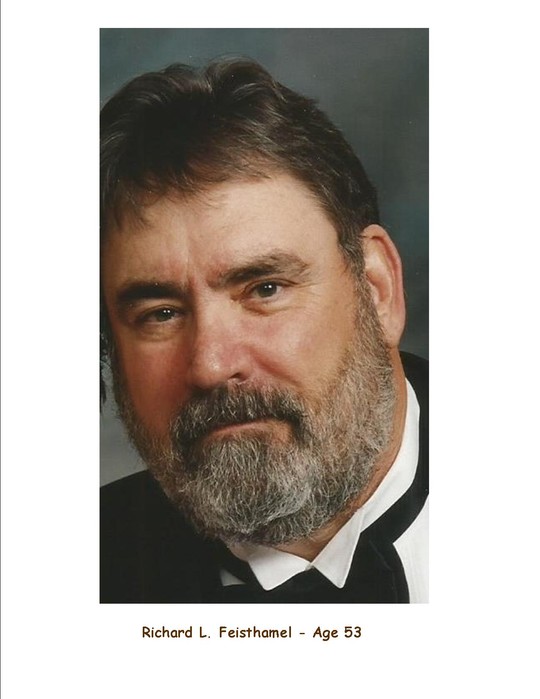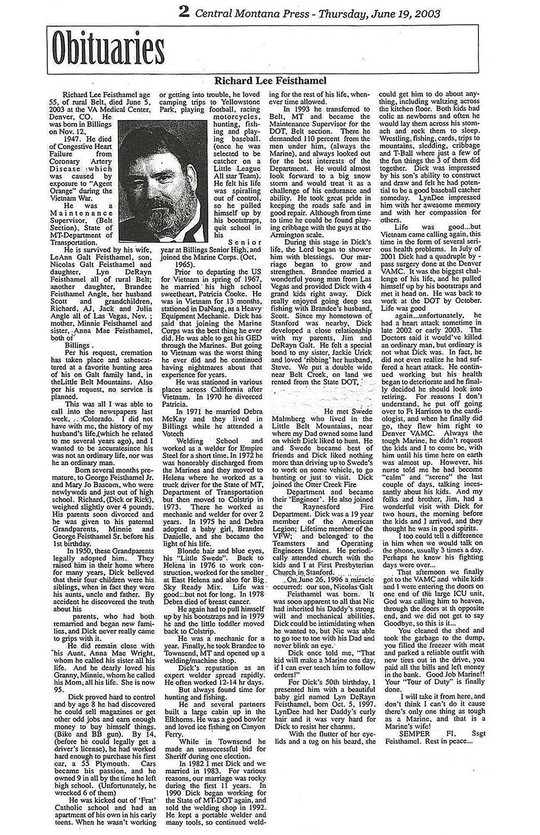 Click here to see Richard's last Profile entry.