Billings Sr

High School




Class of 1966
Thanks to Ben Larsen, Class of '65,
for the recordings of the BSHS Band!
ANNOUNCEMENTS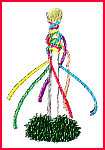 TIME TO BATHE (SAFELY)
A reminder flicks into memory from a phone call received from a distraught, elderly neighbor. Our dear friend from across the alley had taken her warm bath and could not get out of the tub. She was a smart lady as she always had a phone nearby when venturing into possible complications--such as bathing. With the help of a wife to cover-up our tub-bound friend, I stepped into the tub and lifted with both arms under the armpits of our friend. Mission accomplished--but there are lessons in many things that we do. ARE WE ALL SET WITH PROPER HANDLES AROUND OUR TUBS? Also, communications are important to have as a lifeline in precarious situations which can arise unexpectedly. Footing around showers is important, too. Throw rugs can be bad. Our friend had sore shoulders for a few days--so easy to help--but so tender are the elderly. Prepare to be safe.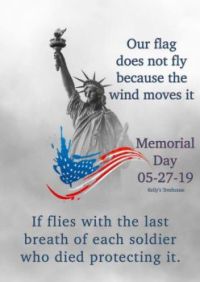 WE ARE NOW ON FACEBOOK!
Thanks to Susan Leone Rausch, we now have a BSHS Class of 1966 Facebook page! Yay Susan!
Just search for Billings Senior High Class of 1966
Check it out --- invite other classmates, post pictures, share stories - just have fun with it. We will post our progress on our reunion on this page as well as on this website.
2nd Grade Class - Rimrock Elementary - 1956
Teacher ~ Miss Hertzler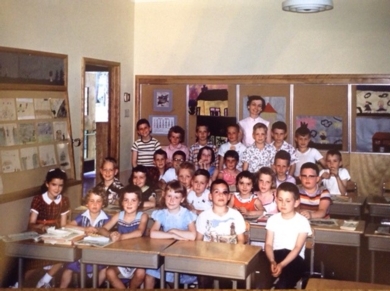 Thank you, Linda Green Rutherford