Billings Sr

High School




Class of 1966
Thanks to Ben Larsen, Class of '65,
for the recordings of the BSHS Band!
ANNOUNCEMENTS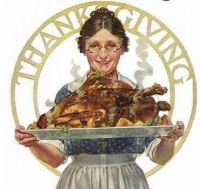 HAPPY THANKSGIVING!
Thanksgiving this year will no doubt be much different for most of us than we have ever experienced before.
Families and friends may choose not to gather, travel, or even go to a matinee. But we are still so fortunate to have been born in this United States of America and celebrate our freedoms! Let's celebrate in whatever way we can and remember to always Be Thankful!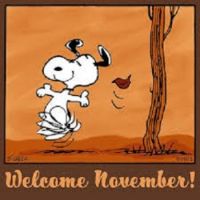 HAPPY BIRTHDAY NOVEMBER BABIES!
Happy Birthday to everyone celebrating November Birthdays!
We are sending good wishes and health to each one of you!
IMPORTANT INFORMATION
We are starting to make reunion plans for 2021.
Please read this posting and help us connect with those on our MISSING CLASSMATES list! We do not plan mailing information this go round so PLEASE CHECK TO SEE THAT YOUR PROFILE PAGE HAS CORRECT INFORMATION!
In order for your name to no longer appear on the "Missing Classmates" list, you must update your profile after you join the site. We notice that several of you have joined, and are happy to see that you have, but until you update your profile your name will still appear on the "Missing Classmates" list.
A very good tool can be found on the left sidebar - "First Time Visitors". It will help you with most if not all questions you may have.
If you have information on any of our Missing Classmates, please contact either Donna (Van Allen) Witham at ruby93@bresnan.net or Kathy (Ames) Keepers at keeperskathy@yahoo.com. Also. if you have information for our "In Memory" classmates, including pictures or obituaries, send those on to Donna, Kathy or Tom Kirk.
Details on the reunion will be posted soon! (probably August of 2021)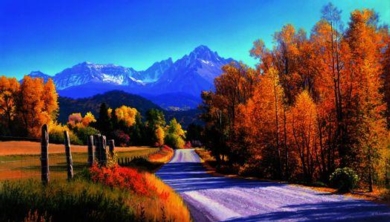 TRANSITIONS and TRADITIONS
Recall the Thanksgivings when we were little kids? Our job was to show-up for the feast, and perhaps display some graciousness we learned by observing our adult family. The "show-up" routine carried on for years until duties were assigned, perhaps in the kitchen or beverage department. Then, one day, a new carver appears, and it is YOU. A realization strikes home: It will be a few years until a transition to the "senior elderly class" for you, which will relieve you from the carver position. Also, we might become aware that the elderly widow, and often, other non-family people that our folks invited every year were so very happy to be a part of our family gathering. And that makes for warm memories and shows that those folks of ours did have some thoughts in the right place. HAPPY THANKSGIVING TO YOU AND FAMILY. Let's remember those who are gone now, but left us with warm memories to stir into our lives.
FACEBOOK!
Just search for
Billings Senior High Class of 1966
Check it out --- invite other classmates, post pictures, share stories - just have fun with it. We will post our progress on our reunion on this page as well as on this website.