Billings Sr

High School




Class of 1966
Thanks to Ben Larsen, Class of '65,
for the recordings of the BSHS Band!
ANNOUNCEMENTS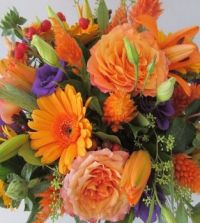 This week has been one filled with
saddness. We usually keep this page
for happy events but we know
classmates want and need to
be informed of what is happening
in the lives of our friends.
This week brought us news of the
passing of Kathy Schmaing Pickering.
In the past weeks three parents have
passed: Lyle Jones ' father, age 99;
Cheri Ramus Johnson's mother, age 101;
and Linda Green Rutherford's mother,105;
Michele Hendricks Konzon's husband,
Dave, also recently passed..
Pat Heimbichner Dunbar is also dealing
with serious issues regarding her daughter,
Samantha. The family is with her in Houston.
Please keep our friends in your thoughts
and prayers..
WE ARE NOW ON FACEBOOK!
Thanks to Susan Leone Rausch, we now have a BSHS Class of 1966 Facebook page! Yay Susan!
Just search for Billings Senior High Class of 1966
Check it out --- invite other classmates, post pictures, share stories - just have fun with it. We will post our progress on our reunion on this page as well as on this website.
2nd Grade Class - Rimrock Elementary - 1956
Teacher ~ Miss Hertzler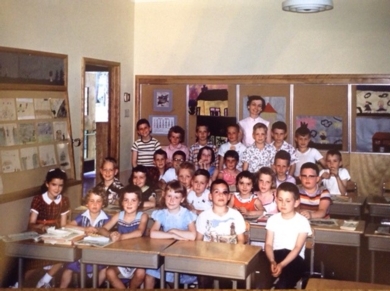 Thank you, Linda Green Rutherford